Specialised Areas
Specialised Areas of Acute Care
Existing solution
LifeQMed is a patient and disease register and supports proactive medical quality management and improvements based on evidence and hard data with following functionality:
Data analysis and prognostic models enabling more targeted diagnostics and therapies
Competitive advantage vis-à-vis stakeholders
Benchmarking on national and international level
Effective tool for negotiations with payors
Reputation and brand credibility increase for the clinics
Database for clinical research and science
LifeQmed is available for the following areas of medicine
Cardio Surgery
Cardiovascular surgery, also referred to as cardiac surgery or heart surgery, describes any surgical procedure that involves the heart, or the blood vessels that carry blood to and from the heart.
Vascular Surgery
Surgery that can be used to treat a wide range of heart and blood flow issues. May be necessary for those with varicose veins, aneurysms, thrombosis, and more. Treatments include endovascular surgery and open surgery. Involves Vascular Surgery & Endovascular Therapy.
Transplant Surgery
A surgical procedure in which tissue or an organ is transferred from one area of a person's body to another area, or from one person (the donor) to another person (the recipient).
Specialised Areas of Risk Mitigation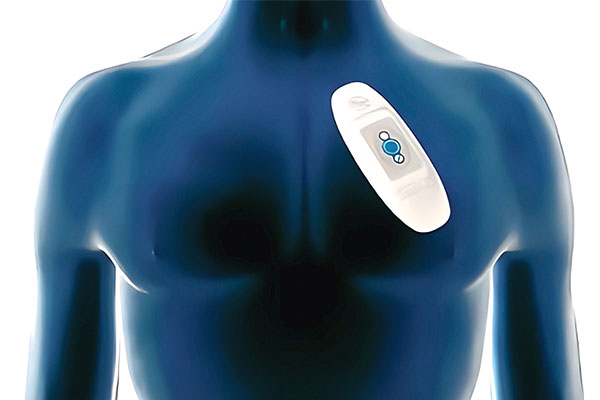 Expansion stage I
Together with both biomonitoring hardware and specialised software for data management and secure as well as continuos, uninterrupted data transfer, LifeQMed can be used as a tool for prevention and biodata monitoring in both stages of pre-illness and early onset illness. Thereby, early warning procedures can be simplified and adapted to the individual patients needs. LifeQMed so enabels healthcare professionals to quickly react to changes in patients health status.
Most prominent example of these features of LifeQMed is the care for patients on the waiting list for heart surgeries. These patients can be remotely monitored 24/7 by wearable patches connected to the LifeQMed infrastructure.
Specialised Areas of follow-up care
Expansion stage I & II
LifeQmed will be available for the following areas of follow-up care
Tele-Rehabilitation
Outpatient Rehabilitation
Inpatient Rehabilitation
STAGE I
Cardiology
Cardiac patients recovering from illness or attack with the aim of successful rehabilitation and return to full health without restriction
STAGE II
Neurology
Neurological patients with congenital/acquired or post-traumatic diagnosis for the purpose of reconvalescence or improving the quality of life
STAGE II
Orthopedics
Orthopaedic patients who are in the acute/subacute/chronic phase after injury or surgery, but also in the case of prevention or improvement of physical condition
OPTIONS AND EXTENSIONS OF LIFEQMED
Examples for stage III expansion
LifeQMed will be able to integrate technology and clinical processes to extend the functionality
Integration in an unlimited medical data room for research tasks
The creation of Big Data rooms and the merge of various databases gives the opportunity to analyze specific scientific questions following real data patient sets and journeys of a very high complexity. This is the fundament for the development of evidence based AI tools and solutions and research.
Scientific services database
Data-driven scientific services database for research on demand. In terms of the volume of the future database and their structure, the data can be selected and bundeled for clinical and public health research as a service.
Clinical trial support
Integrated clinical trial standards and processes for medical research. The standards and parameters can be connected with acute care clinical data and will support research in the field of pharmaceuticals and diagnostics.
Cardiac remote patient monitoring during different patient stages
Examples Of Remote Patient Monitoring Prevention
Prevention is the key pillar to fighting cardiovascular diseases. Lifestyle improvements such as healthy eating, exercise, elimination of tobacco and alcohol, high-quality sleep, and lower stress levels significantly reduce the chances of developing cardiovascular diseases.
All of the patient data sets can be monitored remotely and sent to healthcare professionals in real-time. This solution brings holistic perspective to care and can prevent various patients from hospital admissions.
Example Of Remote Patient Monitoring Pre-Operative Care
Cardiac patients who require surgery often experience a long waiting time for their procedure.
Remote monitoring can improve this process by enabling physicians to detect risk factors and immediately make adjustments if needed (e.g. admitting patients earlier).
Example Of Remote Patient Monitoring Post-Operative Care
Cardiac patients after surgery frequently experience a fast discharge from the hospital setting and are sent home until their scheduled follow-up. This can lead to stress, anxiety, and discomfort.
Remote monitoring can check patients' vital signs and immediately alert physicians if complications arise and ultimately leading to the elimination of complications and risk factors.