Scientific Background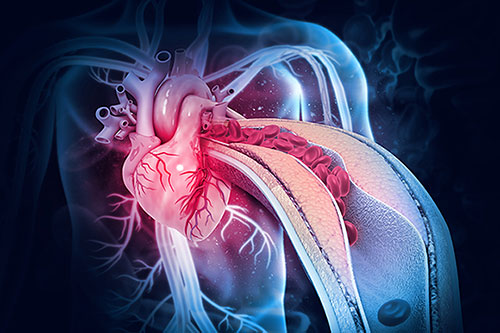 Scientific Consideration
Research Subject
Quantitative, gender-specific evaluation and, subsequently, qualitative modelling of inpatient rehabilitation structures in the field of cardiovascular rehabilitation in selected European countries by specifically considering the relationship between costs and outcomes according to the value-based care concept.
Previous Research
Research has shown that women have certain disadvantages with regard to diagnostics and surgical interventions in the field of cardiology.
Cardiac rehabilitation remains underutilized among women relative to men and disparities exist at the level of referral, enrolment, and program completion.
No previous research on patient-oriented cost-benefit efficiency with regard to the value-based care concept
Research Questions
LifeQmed aims to document and analyse the process and outcome of inpatient cardiovascular rehabilitation stays. This should happen within a variably structured and delimited examination space!
Key aspects
Gender equality with regard to access to rehabilitation as well as transition from acute care to rehabilitation
Individual planning of treatments according to the therapy plan
Medical outcome and quality of the process
Financial resources deployed vis-à-vis quantified rehabilitation outcome
Qualitative Research
Development of a big-data-driven outcome-measurement model based on quantitative research data
This happens along the lines of the heart surgery model which is based on the EUROSCORE
The model is able to evaluate the process and course of individual rehabilitation treatments as well as evaluate and adapt quality and efficiency across facilities in Europe
Scoring
Development of quantitative parameter, outcome criteria, and measurement criteria incl. relevant variables for the scoring
Scoring of patients based on the ICF classification
Evaluation
Evaluation according to the value-based care model based one a specifically developed score. This score is based on

ICF data (biological, psychological, social)
Clinical process
Economic data (structural costs, treatment costs)

Consequently, this score enables a comparison of value-based care across facilities in Europe and monitors the assumed gender-specific negative weighting of cardiovascular rehabilitation
Value-Based Healthcare
Value-based healthcare is one of the most important topics in healthcare transformation today. Value-based approaches to organizing care are widely touted as critical to improving the health outcomes of patients worldwide and controlling runaway healthcare costs. Value-based healthcare's central tenant is that the overarching principle in redesigning healthcare delivery systems must be value for patients.
In our lifeQmed concept, we will fully integrate the leading principles of value-based healthcare provision introduced by HARVARD BUSINESS SCHOOL.